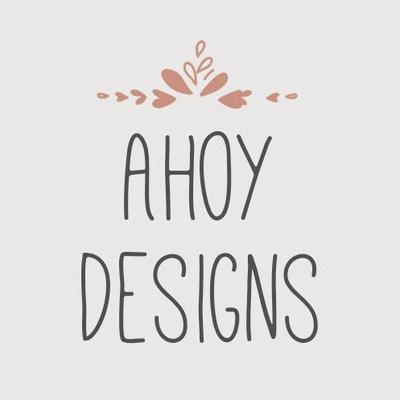 Coming home from work on Thursday  to see the package I'd been eagerly awaiting lying on the welcome mat made me so giddy. The Guest book I had ordered from Ahoy Designs came quicker than I thought it would.  I was planning on creating a video of me opening the package to share with you but I am very sorry to say that excitement got the better of me so there isn't a video 😦
if you've seen the guest books Rachael at Ahoy Designs creates you'd know why!
Buxton based Rachael  single-handedly runs Ahoy Designs  hand crafting each sumptuous Guest Book to suit your wedding colours. As many of you know the colours the H2B and I have chosen for our October 2016 wedding are blue and gold so I requested the ribbon colour to be gold.
Packaging
On the Jiffy bag was a "FRAGILE handle with care" label
The box inside the Jiffy bag is wrapped in tissue paper
when I peeled back (who I am kidding – Ripped off) the tissue paper I found the book inside a PVC box.
Upon opening the box I found my guest book, a pen and a personalised note from Rachael
In my opinion the delivery couldn't have been packaged better – I'm a sucker for tissue paper! 😀
The Guest Book
The ribbon is iridescent and seems to almost sparkle under the light. I couldn't help but run my fingers over the different textures from the ribbons to the lace onto the card. It is obvious from the cushioned feel of the book to the soft n silkiness of the materials that Rachael pays close attention to detail and sources her materials from quality suppliers.
Overall Experience
I've left this up to the H2B: "I love the textures and the handmade feel. Everything from the book itself to the note just make it all feel personalised to a T. Everything about opening gave a real sense of occasion that even made me feel excited."
So there you have it, even my caveman of a H2B had only good things to say, which is why I
wanted to share with you this Spot Light on Rachael and her Ahoy Designs business.
What inspired you to start Ahoy Designs?
I made my own guestbook for my wedding back in August 2014. I've always been crafty and loved making something we used on our special day. I got so many compliments on the guest book from wedding guests that I started making them for my friends and family . In June 2015 I took the plunge and started Ahoy Designs as a business.
How do you juggle working full time in web design and running Ahoy Designs?
It's been a hard learning curve to be honest. I burnt myself out in September – I'd go home after being busy in my day job and work on Ahoy until 10-11pm at night. I didn't realize I was burning myself out, because I love what I do and didn't mind working late each night. I've now learnt to listen to my body and have a couple of nights a week off which means I can make more time for my Husband.
How would you describe your business style?
As I've been a bride, I know and understand how stressful it is planning such a big day. I aim to make every transaction, and encounter with my customers as easy, simple and hassle-free as possible.
What is the most unique guest book request you've ever received? 
I had a lady send me a Facebook message asking if it would be possible to make her
a guestbook with rainbow ribbon. I don't stock it, but I scoured the internet and found some quality ribbon I thought would look beautiful. I made sure my customer was happy with it, and ordered it straight away. Before I got my glue gun ready, I sent her a few examples on what I thought would work (as the ribbon was half the size of my usual ribbon). She liked my recommendation, so I made and posted it.
Your range includes blank guest books couples can decorate themselves – what advice would you give to those thinking of decorating their own?
Firstly, get lots of inspiration. Check out Instagram. Pinterest has a massive library of images available, and you can save ones you like to your own personal board to refer back to. Whatever you decide to do, make sure you do it in plenty of time so you don't have to rush anything.
As well as your guest books what else could I get from Ahoy Designs?
I only sell items I would have used for my own wedding – quality is my top priority when choosing what to sell at Ahoy. The bracelets I sell all match, making it easier for couples to buy gifts all at once. This is something I would have appreciated when planning my wedding – a quick way to tick
things off the 'to do' list. I also sell matching accessories, including floral
and heart laser cut table numbers and name cards.
How has Ahoy Designs changed since it started?
We've now got a website that includes a shop, so everything we sell can be purchased directly from the website. We've slowly started adding more quality products to our collection too, including name cards and table numbers most recently.
From your time working in the wedding industry what wedding planning advice would you give to couples on a budget?
Do as much you can yourself. Ask friends and family to help, especially ones who have skills you can put to good use. My friend at work previously managed n a florists, so she made my centre-pieces which were made up of several types of artificial flowers.  They turned out beautiful. I'd also say enjoy it. It's a journey, so take your time, and start to plan early so you don't end up rushing nearer the deadline!
Find Rachel on Facebook or Twitter and don't forget to check out her snazzy new website.
Don't forget to sign up for email alerts when new posts are published so you never miss a post from IDoOnABudget.